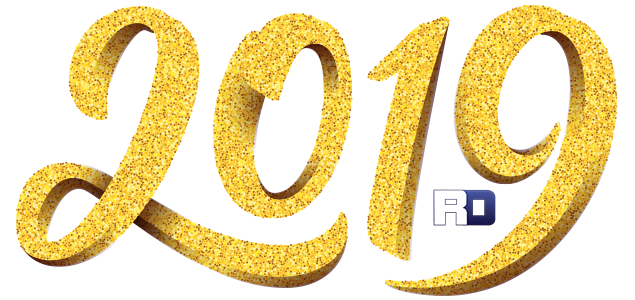 Social Media
This year Reactive Designs has introduced a Social Media Management Platform to help with all social media areas 1) Reputation Management, 2) Client Voice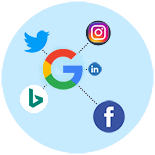 and 3) Social Media Management/Marketing.
With Reputation Management, you can keep on top of online activity affecting the reputation of your business including reviews, listings, and social media. Online reviews are critical to the success of a business. In fact, nearly 90% of consumers say they'll only consider using a business if they have an average rating of 3-5 stars.
Customer Voice software is a powerful tool allowing businesses to be proactive in collecting feedback from clients. With Customer Voice, you have the power to gather customer experiences to boost your online star ratings resulting in more business.
Reactive Designs continues to support business in managing Social Media. We market products and services on Google Business, Facebook, Twitter, and Instagram and other specialty niche areas.
---
Web & Graphic Design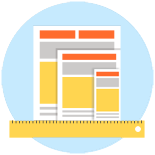 This past year included many exciting web design projects including eCommerce and custom database applications. We have several clients throughout British Columbia from a business on Grandville Island in Vancouver to businesses in White Rock, South Surrey and Prince George. We continue to work with our current clients in redesigning websites along with optimizing content for search engines.
We have also been involved in rebranding a local Moose Jaw business (Evolve Coffee) developing a new logo, all print graphics including coffee bags, business cards, exterior signs and promotional materials.
Another exciting project was working with the Snowbirds Alumni developing a membership website with an integrated event registration system.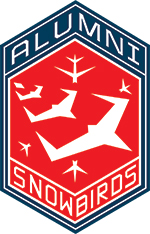 ---
Web Hosting
The ever-changing Internet landscape has seen an increased level of website security attacks. Reactive Designs has met this challenge with increased security monitoring. Our Active Maintenance Care plans include a basic level of security monitoring and maintenance. When Reactive Designs builds a website we implement website security measures and start the standard basic Active Maintenance Care package. We monitor your site 24/7 and perform on demand software updates.
In order to meet the demands of the growing sector Reactive Designs has upgraded the Reactive Host web servers with more server resources and very FAST Solid State Drives (SSD). Reactive Designs has also upgraded ALL hosting accounts with a new security feature Imunify 360 which provides 6-Layers of Web Hosting Security.

All hosting clients will benefit:
Faster websites which all search engines favour resulting in better search engine indexing
Higher security – proactive defence to intrusion. Fact: In 2019, over 90,000 websites were hacked every day.
We have had to apply a small increase in hosting fees this year in order to continue to provide an excellent hosting service. The extra server resources and security will benefit all of our clients. If you have any questions about this please let us know.
---
Online Backups
Reactive Designs supports businesses and non-profit organizations with
Online Offsite Backups
.
Ransomware attacks have been significant this year. Several attacks in Moose Jaw have crippled businesses. Our solution can backup your workstations, laptops, servers, POS systems and mobile devices to our encrypted servers located in Canada. Protect your business from a Ransomware attack with Active Protection – click to read more.
Backups are done automatically each day and all data is safely transmitted and stored providing you a piece-of-mind knowing that in case of a disaster your data is stored securely and can be restored. How long can you survive without your data? Protect your Business data from theft, fire, hard drive failure, Ransomware attacks, and human mistakes.

---
Office 365
Most small businesses start with the simple free POP3 email or SaskTel email. The natural progression is to move to Office 365 with a Hosted Microsoft Exchange
server. Businesses need productivity tools which are up-to-date and allow employees to work efficiently and to communicate with each other. A global contact list along with shared calendars are very useful for businesses.
With Office 365, your data is safely hosted in one of Microsoft's data centres in Canada staffed by world-class infrastructure and security experts who follow best-in-class security processes.
Reactive Designs can provide you Office 365 – Outlook Email with Exchange Server, Word, Excel, PowerPoint along with the other software within Office 365. We will install and configure the software and make sure your emails work on your desktop, laptops and mobile devices.
---
Business Moose Jaw
Business Moose Jaw
has now been operational for close to 2 years. The website contains a
business directory.
This is a value-added benefit for Reactive Designs
clients since it is
free for those clients which we have built a website for and host
. Being listed on this website will improve your search engine ranking and will also help promote your business. Please check out our
Facebook
,
Twitter
and
Instagram
accounts; like and share to promote Moose Jaw business. We have over 100 Facebook Likes, close to 100 Twitter Followers and close to 2000 Instagram followers. Visit:
www.businessmoosejaw.ca
If you have any questions about any of the above services please contact me:
Jeff Boulton
Owner of Reactive Designs
Email: [email protected]
Phone: SK: (306) 630-3518
Phone: BC: (604) 256-4965
Toll Free: 1-888-919-2750