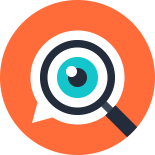 Are you looking for a company that can assist you with your website maintenance? Are you frustrated with not having the time or knowledge to properly maintain your website? Never worry about your Joomla or WordPress site – Reactive Designs will actively maintain your content management system.  We have been supporting and maintaining websites since 2005 and we know what it takes to keep your website secure and working smoothly.
We have found that websites that are not well maintained and monitored can become broken and are susceptible to being hacked.  You can have peace of mind when you hire us to maintain your website.  When you hire us, we become an extension of your business, and we take that partnership very seriously.
Our Active Maintenance Care three plans are listed below.  We can also create you a custom plan based on your needs.
Standard Basic
Monitor site visitors (bandwidth)

Montly check on security settings

Daily CMS Core updates

Daily Security updates

Daily Database Optimization

Manage Spam comments

Log server errors

Contact form testing 

Broken link checker

Email deliverability monitoring (contact form)

Monthly reports

Sucuri scan

Sucuri Website Firewall

Uptime monitor

Performance check

SEO Ranking
Business SEO
Monitor site visitors (bandwidth)

Montly check on security settings

Daily CMS Core updates

Daily Security updates

Daily Database Optimization

Manage Spam comments

Log server errors

Contact form testing 

Broken link checker

Email deliverability monitoring (contact form)

Monthly reports

Sucuri scan Monthly

SEO Ranking

Sucuri Website Firewall

Uptime monitor

Performance check
Premium Security
Monitor site visitors (bandwidth)

Montly check on security settings

Daily CMS Core updates

Daily Security updates

Daily Database Optimization

Manage Spam comments

Log server errors

Contact form testing 

Broken link checker

Email deliverability monitoring (contact form)

Monthly reports

Sucuri scan daily

Sucuri Website Firewall

SEO Ranking

Uptime monitor

Performance check